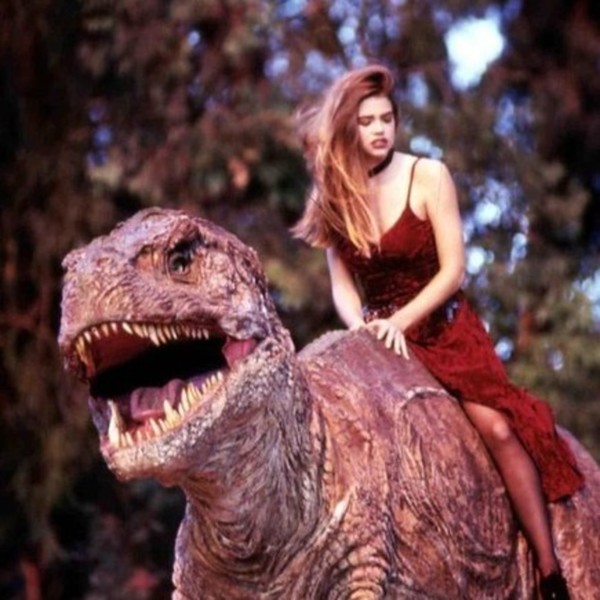 It's quite possibly the most cuckoo bananas movie that Nathan and Brendan have ever covered so luckily they had some help along the way in the form of Kaleigh Stultz as well as Steve & Izzy from the great podcast "Everything I Learned from Movies."
The five (!) of them talk about all sorts of things in this crazy film from the honour-system zoo that exists in California, dickfights, corpses being rolled up like shag carpet, brains in punch bowls, clever names like Sheriff Black (an African-American police officer) and Billy Bad (one of the villains) and so much more (and we didn't even mention the T-Rex itself there so we're talking A LOT more)! Plus: In the spirit of two of our guests, Nathan does his own beer review.
Also: listen in for a clue regarding the next great movie that will be covered.
You can find us on Facebook (www.facebook.com/wwttpodcast), Twitter & Instagram (@wwttpodcast for both).
You can find Steve (www.twitter.com/eilfmovies) and Izzy (www.twitter.com/untidyvenus) and their great show "Everything I Learned from Movies" on all the great podcatchers - PodBean (https://eilfmovies.podbean.com), Apple Podcasts, Google Play, Stitcher and more! You can also check out Izzy's etsy shop where she sells wonderful art work (http://untidyvenus.etsy.com)
Our theme song was recorded by Taylor Sheasgreen. You can check out him and his band Lionsault on Facebook (www.facebook.com/LionsaultBand).
Our logo was designed by Mariah Lirette. You can follow her on Twitter (www.twitter.com/mariahhxx).
You can also follow Montrose Monkington the Third on Facebook and Twitter (www.twitter.com/montrosethe3rd). He is a delightfully British monkey puppet that discusses all forms of pop culture.
What Were They Thinking is sponsored by GameItAll.com, HostGator (use the coupon code 'schlock' for 25% off your first purchase) and WrestlingNewsWorld.com