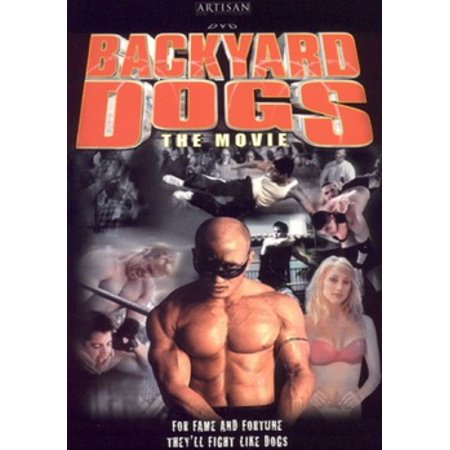 As we round the bend to Wrestlemania, Nathan and Brendan start off wrasslin'-themed month correctly with the trashy "Backyard Dogs!"
Nathan and Brendan welcome returning guest Ryan Gilbert to talk all about this ode to trashbag wrestling. They cover everything including one of the most dead-eye actors they've ever encountered, one of the most disgusting origin stories ever, wrestling being real in the film, an old man wandering onto the set and much more! Plus: The gang pitch their idea for the ultimate bad guy in a backyard wrestling federation - DAD!
Also: listen in for a clue regarding the next episode, which will continue our wrestling theme and will be a bad Wrestlemania!
You can find us on Facebook (www.facebook.com/wwttpodcast), Twitter & Instagram (@wwttpodcast for both).
Our theme song was recorded by Taylor Sheasgreen. You can check out him and his band Lionsault on Facebook (www.facebook.com/LionsaultBand).
Our logo was designed by Mariah Lirette. You can follow her on Instagram (www.instagram.com/mariahhx)
You can also follow Montrose Monkington the Third on Facebook and Twitter (www.twitter.com/montrosethe3rd). He is a delightfully British monkey puppet that discusses all forms of pop culture.
What Were They Thinking is sponsored by GameItAll.com, HostGator (use the coupon code 'schlock' for 25% off your first purchase) and WrestlingNewsWorld.com