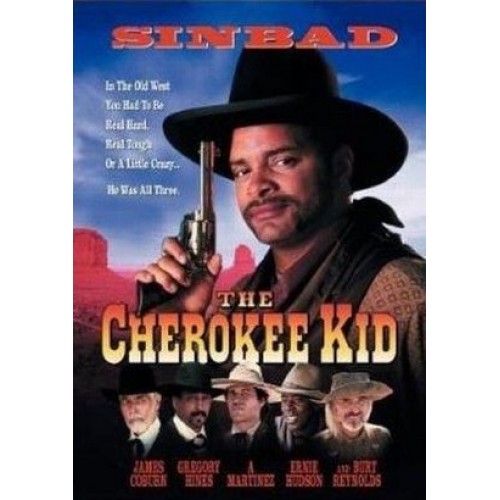 Did... this movie... not suck?
Nathan and Brendan tackle the first Listeners Choice film of 2018 (from Robert Hooper) in the form of "The Cherokee Kid." This film may have turned out to be one of the better ones that the guys have ever unpacked... and unbelievably this happened with a 22-year old film starring Sinbad! There is still plenty to riff on including the last-minute love interest, Sinbad's distaste for produce, Walton Goggins, Burt Reynolds not caring, multiple mentor characters, sex cures and much more.
Also: Head to our Twitter page on Tuesday to find out our next movie as we draw another name at random from the hat! Listeners Choice Month is in full swing!
You can find us on Facebook (www.facebook.com/wwttpodcast), Twitter (www.twitter.com/wwttpodcast) & Instagram (www.instagram.com/wwttpodcast)
Our theme song was recorded by Taylor Sheasgreen. You can check out him and his band the Motorleague on Facebook (www.facebook.com/themotorleague)
Our logo was designed by Mariah Lirette. You can follow her on Instagram (www.instagram.com/mariahhx)
You can also follow Montrose Monkington the Third on Facebook and Twitter (www.twitter.com/montrosethe3rd). He is a delightfully British monkey puppet that discusses all forms of pop culture.
What Were They Thinking is sponsored by GameItAll.com, HostGator (use the coupon code 'schlock' for 25% off your first purchase) and WrestlingNewsWorld.com