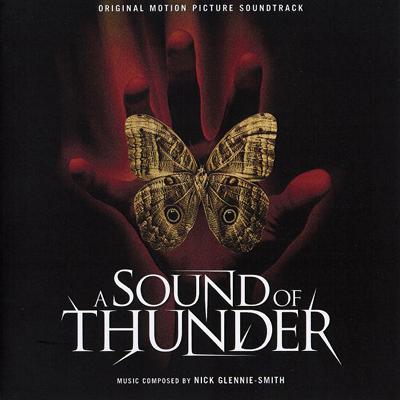 "More like A Sound of Blunder, amirite?" - Nathan
Yes, the third item on tap for Listeners Choice was the time-traveling epic, "A Sound of Thunder" as requested by Jarrett of the Sci Fi Double Feature Drive In Podcast (https://scifidoublefeaturedrivein.com/). Thankfully, noted Ray Bradbury fan and star of "The Room," Robyn Paris, was able to help the guys make it through this absolute mess of a science-fiction disaster. They talk about everything including all the women desiring Edward Burns, Ben Kingsley's insane haircut/wig, some of the worst time travel logic ever devised for a film, baboonasaurs and much, much more. Plus: Ray Bradbury hated Renny Harlin, apparently. So there's that.
Also: Head to our Twitter page on Tuesday to find out our next movie as we draw another name at random from the hat! Listeners Choice Month is in full swing!
You can find Robyn's Patreon page here (www.patreon.com/robynparis), follow her on Twitter for the latest updates (www.twitter.com/robynoparis), follow the project on Facebook (www.facebook.com/theroomactors), Instagram (www.instagram.com/theroomactors) and also by heading to the main website (www.theroommockumentary.com).
You can find us on Facebook (www.facebook.com/wwttpodcast), Twitter (www.twitter.com/wwttpodcast) & Instagram (www.instagram.com/wwttpodcast)
Our theme song was recorded by Taylor Sheasgreen. You can check out him and his band the Motorleague on Facebook (www.facebook.com/themotorleague)
Our logo was designed by Mariah Lirette. You can follow her on Instagram (www.instagram.com/mariahhx)
You can also follow Montrose Monkington the Third on Facebook and Twitter (www.twitter.com/montrosethe3rd). He is a delightfully British monkey puppet that discusses all forms of pop culture.
What Were They Thinking is sponsored by GameItAll.com, HostGator (use the coupon code 'schlock' for 25% off your first purchase) and WrestlingNewsWorld.com