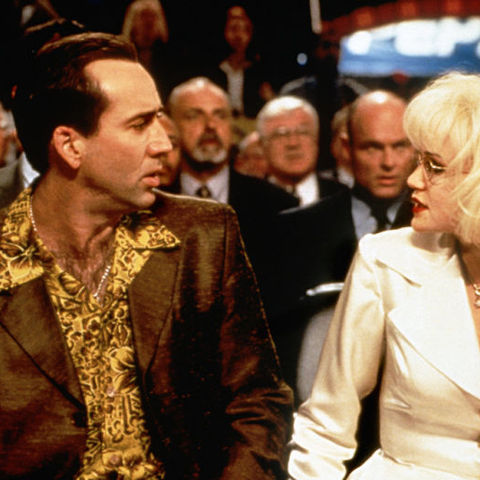 Summer Flopbuster season has commenced!
Nathan and Brendan start out the summer right by finally tackling a Nicolas Cage movie - in this case, 1998's Brian DePalma-directed "Snake Eyes!" Joining them is returning guest Jason MacLeod as the three dive into this nutball movie. Much is discussed including the pros and cons of revealing the villain less than halfway into the film, how wonderful Carla Gugino is at everything, Nic Cage's golden flip-phone, the non-subtle music choices and much more. PLUS: IS BRIAN DEPALMA ACTUALLY STANLEY KUBRICK?
No.
Also: listen in for a clue regarding the next great movie that will be covered.
Facebook: www.facebook.com/wwttpodcast
Twitter: www.twitter.com/wwttpodcast
Instagram: www.instagram.com/wwttpodcast
Buy our merchandise: www.redbubble.com/people/wwttpodcast
Theme Song recorded by Taylor Sheasgreen (www.facebook.com/themotorleague)
Logo designed by Mariah Lirette (www.instagram.com/mariahhx)
Montrose Monkington III: www.twitter.com/montrosethe3rd
What Were They Thinking is sponsored by GameItAll.com, HostGator (use the coupon code 'schlock' for 25% off your first purchase) and WrestlingNewsWorld.com