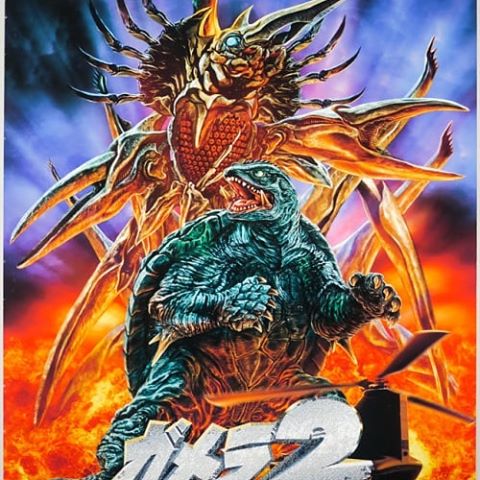 Your favourite slab of turtle meat is back... and this time, it's personal.
Fly away with Nathan and Brendan on Air Gamera as per the November tradition on this here program. In this film and follow up to Gamera: Guardian of the Universe, the big guy takes on Legion, which are a bunch of weird triangle things with one eye. Throughout the course of this episode, the guys talk about the weird use of still images for multiple purposes, terrible dubbing, the "twist" that is obvious about five minutes into the movie, the distrust of Gamera despite him constantly saving the world and much, much more. Plus: Dolly Parton teams up with Gamera in the rootin' tootinest little honky-tonk of a film... coming soon!
Also: listen in for a clue regarding the next great movie that will be covered.
What Were They Thinking is sponsored by GameItAll.com and HostGator (use the coupon code 'schlock' for 25% off your first purchase).