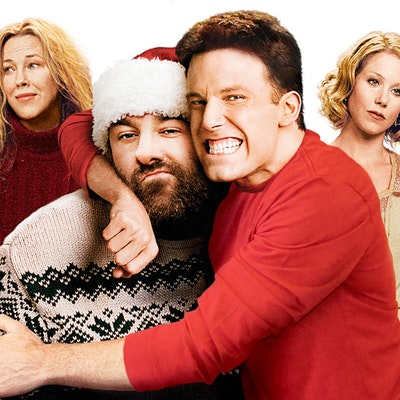 The show is still on vacation until next week so until then, please enjoy a rerun of their discussion regarding the Christmas "classic" - Surviving Christmas.
They go into a lot of background on the film like how it was a colossal box office failure when it opened in October (?), Ben Affleck's character being a total psychopath, the movie being comprised of tons of improv but the one great improvisational performer being completely shortchanged, the character of "Dooda," Catherine O'Hara's very complicated character trajectory, the last half-hour of the movie that plays out like a sitcom and much more. Plus: Brendan can NOT tell the difference between Chris Evans and Chris Pine.
Next week: A clip of one of our Patreon Exclusive episodes!
Patreon: www.patreon.com/wwttpodcast
Facebook: www.facebook.com/wwttpodcast
Twitter: www.twitter.com/wwttpodcast
Instagram: www.instagram.com/wwttpodcast
Theme Song recorded by Taylor Sheasgreen: www.facebook.com/themotorleague
Logo designed by Mariah Lirette: www.instagram.com/mariahhx
Montrose Monkington III: www.twitter.com/montrosethe3rd
What Were They Thinking is sponsored by GameItAll.com and HostGator (use the coupon code 'SCHLOCK' for 25% off your first purchase)