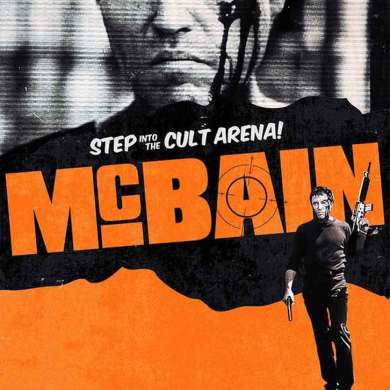 This is not what you think it is...
Do not worry, folks - The Simpsons did it first! Nathan and Brendan discuss this week's film in the form of our next Patreon Pick from Steve and Izzy of Everything I Learned from Movies. You've seen all the macho 80s parodies over the years with every major trope including drug dealers, 'assembling a team', ridiculous action movie logic and lines of dialogue that are so cheesy they just make you guffaw and howl with laughter. Well, this... this movie is all of that as well as containing weird sibling chemistry, Christopher Walken trying out different accents (!), Luis Guzman making an amazing cameo and EVEN MORE. Ladies and gentlemen, McBain.
The guys also drop a hint for next week's movie. Check in on our Twitter account on Monday for the reveal!
Patreon: www.patreon.com/wwttpodcast
Facebook: www.facebook.com/wwttpodcast
Twitter: www.twitter.com/wwttpodcast
Instagram: www.instagram.com/wwttpodcast
Theme Song recorded by Taylor Sheasgreen: www.facebook.com/themotorleague
Logo designed by Mariah Lirette: www.instagram.com/mariahhx
Montrose Monkington III: www.twitter.com/montrosethe3rd
What Were They Thinking is sponsored by GameItAll.com