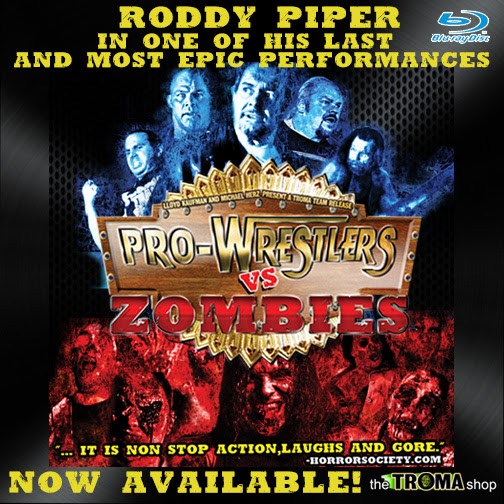 March to Wrestlemania begins!
Nathan, Brendan and returning guest Ryan Gilbert talk all about the bizarre straight-to-video horror/"comedy" known as Pro Wrestlers vs. Zombies. In this flick, Nathan gets to talk all about his absolute favourite wrestler, the guys discuss the nonsensical "zombie logic" throughout, Kurt Angle's pointless cameo and MUCH more.
Also: listen in for a clue regarding the next great movie that will be covered.
What Were They Thinking is sponsored by GameItAll.com and HostGator (use the coupon code 'schlock' for 25% off your first purchase).