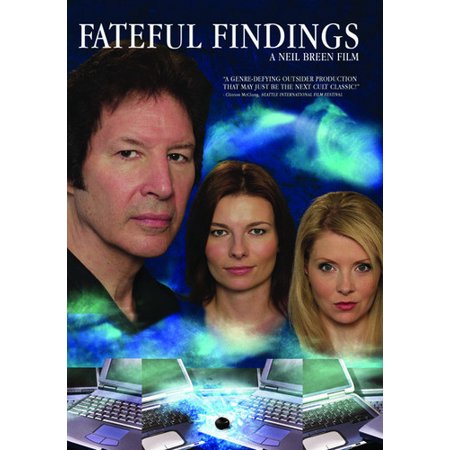 It has finally come to this - Neil. Breen.
This week, Nathan and Brendan start a new feature (every time there's a fifth Thursday in a month, folks) called Small-Screen Shamefuls focusing on the lower-hanging fruit of bad movies. And what better way to start than with the man, the myth, the legend: Las Vegas architect Neil Breen. The guys welcome back frequent guest Mariah Lirette to talk all about his third feature Fateful Findings and all of its incomprehensible weirdness. They talk about everything from the uncomfortable clothing, audio mishaps, plot lines that are never explained, the insane montage at the end of the film and so much more.
The guys also drop a hint for next week's movie. Check in on our Twitter account on Monday for the reveal!
Patreon: www.patreon.com/wwttpodcast
Facebook: www.facebook.com/wwttpodcast
Twitter: www.twitter.com/wwttpodcast
Instagram: www.instagram.com/wwttpodcast
Theme Song recorded by Taylor Sheasgreen: www.facebook.com/themotorleague
Logo designed by Mariah Lirette: www.instagram.com/mariahhx
Montrose Monkington III: www.twitter.com/montrosethe3rd
What Were They Thinking is sponsored by GameItAll.com and Podcoin (use the promo code "WWTTPD" and earn 300 BONUS podcoins).