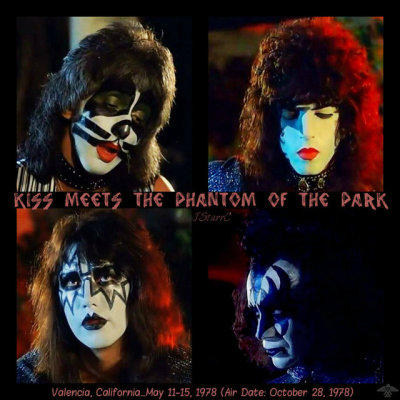 PARTY TIME, FOLKS! Nathan and Brendan celebrate their 100th episode by going back to the film that was discussed on one of the early "lost" episodes - KISS Meets the Phantom of the Park. Is the second time the charm? The guys discuss things like ape/wolf/cat ninjas, Gene Simmons' overbearing Napoleonic complex, the fact that the band in question takes THIRTY MINUTES before showing up in the plot and much, much more.
Plus: Enjoy a musical tribute to the first 100 episodes (co-written by Brendan, Nathan and frequent guest Steve Kondrick) at the end of the show.
The guys also drop a hint for next week's movie. Check in on our Twitter account on Monday for the reveal!
Patreon: www.patreon.com/wwttpodcast
Facebook: www.facebook.com/wwttpodcast
Twitter: www.twitter.com/wwttpodcast
Instagram: www.instagram.com/wwttpodcast
Theme Song recorded by Taylor Sheasgreen: www.facebook.com/themotorleague
Logo designed by Mariah Lirette: www.instagram.com/mariahhx
Montrose Monkington III: www.twitter.com/montrosethe3rd
What Were They Thinking is sponsored by GameItAll.com and HostGator (use the coupon code 'SCHLOCK' for 25% off your first purchase)