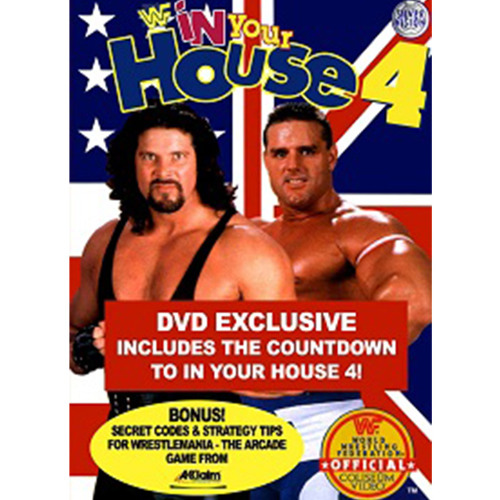 March to Wrestlemania concludes by... invading your house!
Unfortunately, Nathan could not be present for most of this episode but Brendan and Ryan are here talk all about In Your House IV with an additional guest or two popping in every so often. The guys talk about marines assaulting Shawn Michaels, some very bizarre booking choices, the main event that put everyone to sleep and much more.
Nathan and Brendan also reveal next week's Italian post-apocalyptic rip-off flick.
What Were They Thinking is sponsored by GameItAll.com and HostGator (use the coupon code 'schlock' for 25% off your first purchase).